Orleans Plumbing and Drain Cleaning Service Inc will always be there for you if you need a plumber in the amazing city of Clarence-Rockland. You can count on us to take care of any issue with ease and on time. We can offer you both plumbing and drain cleaning services. Our experience in the industry goes back 30 years.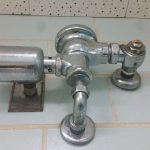 Our amazing plumbing team specializes in repairing, installing, or replacing different appliances for your home or office. We will gladly fix any broken water heater, bathtub, dishwasher, toilet, or sink. We understand how annoying and dangerous something like a broken pipe can be and can offer you what you need and when you need it. Contact us if you want to learn more.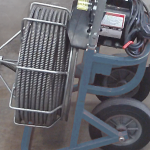 Do not wait until something goes wrong and schedule monthly or annual checkups. Our team will make sure everything is in tip-top shape. Our drain cleaning services include unplugging and fixing bathtub drains, sinks, drainage lines, toilets, laundry drains, window wells, and other systems. We can offer you what you need and when you need it. Contact us if you want to learn more.
Plumber Rockland Plumber Rockland Plumber Rockland Plumber Rockland
The Best Plumbers In Rockland

We can offer you the best plumbing services in the city of Clarence-Rockland, Ontario. Here is why you can count on us to do the job right:
Our 24-hour emergency service will keep you secured during late hours, national holidays, and when serious issues arise
Our tools are new and efficient
The team's experience is more than 30 years
We will keep you informed by sending work updates
We also care for the environment and are careful in preventing any type of pollution
You can  schedule flexible appointment times
Contact Us Today

Should you need Clarence-Rockland plumbing services, you only need to contact us. Here is how to do that:
We offer amazing plumbing services in other locations across the National Capital Region: Kanata, Gloucester, Barrhaven, Orleans, Ottawa, and Nepean.
I called late at night with some plumbing issues. Francois couldn't have been more helpful, fast, kind and efficient. He was honest and did an excellent job. I would definitely recommend him. I'm so happy to have a go-to plumber!
Adrienne M
We had a faucet break in the middle of the night. We have an older house so no shut-off valve. As a result we turned the water off to the entire house. They answered the phone when we called and arrived just after noon, extremely quickly. Called first before arriving and no delays. Very professional, obvious subject-matter expert, installed shut-off valve, and very good value for the service provided. We are very grateful. Will certainly return if we ever have another issue. Keep up the good work! Quality Lawn
Frank came within an hour after hanging up the phone with me. Very polite, professional and very well priced. I highly recommend them and they will be my first call when I need a plumber.