Is there a problem with your drainage system? Or perhaps the shower is leaking, and you need to find a quick solution? We can help you out. Our team of plumbers in Orleans, Ontario will take care of any issue in the niche of time. Whether you need plumbing or drain cleaning services, we will take our responsibilities seriously. With 30 years of experience, we can guarantee your satisfaction. Contact us and learn more.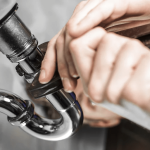 We conduct Orleans plumbing repairs for both commercial and residential properties. The services include making repairs, installations, replacements, or professional evaluations of the pipes. We would gladly fix your water heaters, bathtubs, dishwashers, toilets, sinks, and other installations. Orleans Plumbing and Drain Cleaning Service Inc is the correct choice for the job because we take our responsibilities seriously and will always be available to help.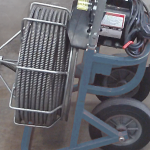 Clogged drains can sometimes become a nightmare. They have the potential to ruin the comfort of your home and cause structural damage. Make the right choice and call us immediately. If something goes wrong during late hours or holidays, our 24-hour emergency team will be there in no time. Our services include cleaning bathrooms, kitchens, laundry, and sewer drains. We will quickly get rid of any clogged hair, toilet paper, greases, detergents, and other materials.
Make The Right Choice
When something goes wrong, make the right choice and call us. As the best plumbing company in Orleans, we can offer you amazing benefits:
We have an emergency 24-hour service available for late hours or national holidays
We use the newest and best equipment models
Our experience in the industry goes back 30 years
Our team will keep in touch with you and regularly send updates on the progress
We take great measures in preventing environmental pollution
Upon leaving, everything will look clean and fresh
You can ask for flexible appointment times
Contacting Us Is Quick And Easy
Did a new issue arise? We will fix the drainage lines, unclog the pipes, and do monthly maintenance. If you are in need of Nepean plumbing services, you can get in touch with us easily:
Contact us for any questions and schedule an appointment. We offer plumbing services around the National Capital Region: Kanata, Gloucester, Barrhaven, Ottawa, Nepean, and Rockland. You can always count on us!
Plumber in Orleans Plumber in Orleans Plumber in Orleans Plumber in Orleans
Newfie Girl
Finally we have a well priced experienced plumber in the Orleans area. I was having problems with my kitchen drain plugging all the time and a toilet that wouldn't stop dripping. I called Orleans Plumbing and they sent someone (Frank) out right away. Not only did he fix the problem with my kitchen sink but he gave me advice on how to prevent future blockages. The toilet was at end of life so I decided to have it replaced. Frank finished everything in a couple hours and had me up and running again. I was very pleased with the quick service I received, the knowledge of the plumber and the cleanup job he did. I highly recommend Orleans Plumbing.
LSM Services
Excellent service! Always answers their phone, always on time, knowledgeable, friendly, efficient, bilingual, great prices! They are a sincere pleasure to deal with and are second to none!