Do you have a broken plumbing situation in Kanata? Orleans Plumbing Services is the right choice for the job! Our team of certified plumbers are always ready to help you out. What we offer are top-quality services with affordable prices for any budget. Contact us today for a free quote.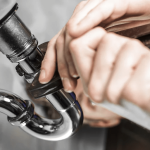 Our team can offer you the best Kanata plumbing services. With 30 years of experience under our belts, we can guarantee your satisfaction. We can repair water heaters, toilets, sinks, and more. Do you have a special emergency? We will be there to replace and upgrade your installations. We strive to provide the best possible services while keeping the prices affordable for any budget.
Are you experiencing issues with rusty water or a weak flow out of the hot water tap? Do not delay any further and call us immediately. We will take care of it in no time, and the water will flow as it should. Our company specializes in hot water tank replacement and installation. By replacing an old heater, you will save more money on bills.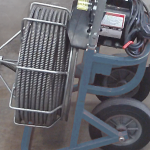 Having to deal with clogged drains can be annoying. Sometimes, the issue would occur in the worst possible moment. The more you want – the worse it will become. Making a quick call will solve the issue! We can offer you the best Kanata drain cleaning services.
We will help you with: shower and bathub drains with a lot of hair and soap; toilet drains which need the paper removed; kitchen drains full with oil, greases, detergents, and fats; laundry drains like tub lines; the main sewer which can be negatively affected my tree roots and old joints. If you are experiencing any of these issues, be sure to give us a call or write a mail. Our team will assist you as soon as possible and clean your drains.
Contact Us
Contacting us is quick and easy. You can do it by:
You Can Count On Us
Our team works from Monday to Friday, from 8.00 am to 5.00 pm. If an emergency ever occurs, call us at once. We will assist you no matter the day an hour. Even during the Holidays! We are always ready to react on time and arrive as soon as possible. We will unblock, clean, and repair your drain lines.
Adrienne M
We had a faucet break in the middle of the night. We have an older house so no shut-off valve. As a result we turned the water off to the entire house. They answered the phone when we called and arrived just after noon, extremely quickly. Called first before arriving and no delays. Very professional, obvious subject-matter expert, installed shut-off valve, and very good value for the service provided. We are very grateful. Will certainly return if we ever have another issue. Keep up the good work!
Quality Lawn
Frank came within an hour after hanging up the phone with me. Very polite, professional and very well priced. I highly recommend them and they will be my first call when I need a plumber.
Kanata plumber Kanata plumber Kanata plumber Kanata plumber Kanata plumber