CONTACT ORLEANS PLUMBING FOR FAST SERVICE IN THE OTTAWA AREA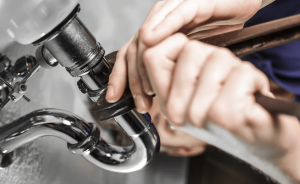 From basic maintenance and routine repairs to new installations and complete system replacements, Orleans Plumbing is the plumber Ottawa trusts. All of our work is backed by a full warranty on materials and craftsmanship and we offer emergency appointments on evenings and weekends.
Please give us a call, send an email or use the eform on this page to contact us with any questions you might have or to schedule an appointment.
Newfie Girl
Finally we have a well priced experienced plumber in the Orleans area. I was having problems with my kitchen drain plugging all the time and a toilet that wouldn't stop dripping. I called Orleans Plumbing and they sent someone (Frank) out right away. Not only did he fix the problem with my kitchen sink but he gave me advice on how to prevent future blockages. The toilet was at end of life so I decided to have it replaced. Frank finished everything in a couple hours and had me up and running again. I was very pleased with the quick service I received, the knowledge of the plumber and the cleanup job he did. I highly recommend Orleans Plumbing.
LSM Services
Excellent service! Always answers their phone, always on time, knowledgeable, friendly, efficient, bilingual, great prices! They are a sincere pleasure to deal with and are second to none!
Sergey Galeev
Always perfect service - on time, fast and accurate fixing issues, friendly and clear explanations. My best recommendations!
Adrienne M
We had a faucet break in the middle of the night. We have an older house so no shut-off valve. As a result we turned the water off to the entire house. They answered the phone when we called and arrived just after noon, extremely quickly. Called first before arriving and no delays. Very professional, obvious subject-matter expert, installed shut-off valve, and very good value for the service provided. We are very grateful. Will certainly return if we ever have another issue. Keep up the good work!
Jenni D
Frank is a stellar guy, very professional. He was exactly on time, had the clogged sink pipe fix in mere minutes and was priced right. We highly recommend his company and will use his services any time we run into plumbing trouble.
Really happy with the service! Knowledgeable and friendly staff, reasonable pricing, and they were able to come quickly when I needed them.
Sarah R
I called late at night with some plumbing issues. Francois couldn't have been more helpful, fast, kind and efficient. He was honest and did an excellent job. I would definitely recommend him. I'm so happy to have a go-to plumber!
Thomas Ladouceur
I've had many positive experiences with Orleans Plumbing working for us at DORE Property Management. Frank is extremely knowledgeable of his trade and is always very professional. He has helped us out countless times and we'll continue to rely on his expertise. Highly recommend!
Emergency plumber Emergency Plumber Emergency Plumber