Is there a problem with your drainage system? Or perhaps the shower is leaking, and you need to find a quick solution? We can help you out. Our team of plumbers in Barrhaven will take care of any issue in the niche of time. Whether you need plumbing or drain cleaning services, we will take our responsibilities seriously. With 30 years of experience, we can guarantee your satisfaction. Contact us and learn more.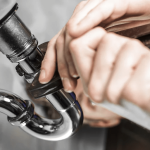 We offer Barrhaven plumbing repairs for both commercial and residential properties. We can either make repairs, installations, replacements, or professional evaluations of your pipes. These services refer to water heaters, bathtubs, dishwashers, toilets, sinks, and others. Choosing Orleans Plumbing and Drain Cleaning Service Inc is the right move if you want an affordable and quality fix.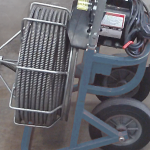 Having to deal with clogged drains can be a horrible experience. The longer it takes to fix, the worse everything will get. Do not take any risks and call us immediately. Our 24-hour emergency team will arrive as quickly as possible and provide a solution. We can clean the bathroom, kitchen, laundry, and sewer drains by removing clogged hair, toilet paper, greases, detergents, and other materials. Our prices are affordable for any budget,
What Makes Us Different
Here are a few great reasons you should consider choosing us over other plumbing companies in Barrhaven:
We have an emergency 24-hour service available for late hours or national holidays
We use the best equipment possible and have 30 years of experience
Communication is key. The team will always keep in touch with our clients and update them on the progress
We conduct environmentally friendly practices
Everything will remain clean after leaving
You can ask for flexible appointment times
Contact Us
If something broke, or you need an annual checkup, we will be there to assist you. For Barrhaven plumbing services, you can quickly and easily get in touch with us by:
We cover a number of other areas around The Capital Area: Kanata, Nepean, Gloucester, Orleans, Ottawa, and Rockland.