Are you experiencing any issues with your drainage system or shower? Did something occur in the worst possible moment? Sometimes, it feels as if there is no end to these nuisances. However, we are here to help you out. You can always trust Orleans Plumbing and Drain Cleaning Service Inc to do the job right.
We understand how annoying and dangerous something like a broken pipe can be. Our team of experienced plumbers in Gloucester will gladly fix any issue. Thanks to our emergency hotline, we will be able to send someone during weekends or national holidays. After all, we have more than 30 years of experience in this industry, and they prove to be vital. Contact us if you want to learn more.
Services Offered By Our Gloucester Plumber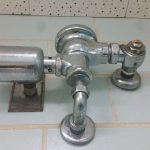 We can offer you the best Gloucester plumbing services. Whether it is for commercial or residential properties, our team will fix the issue in no time. We will gladly repair, install, replace, or evaluate the condition of your pipes. Our experienced team will fix your water heaters, bathtubs, dishwashers, toilets, sinks, and other appliances. If you want a quick and affordable fix to any issue, the right thing to do would be to call Orleans Plumbing and Drain Cleaning Service Inc.
Our Drain Cleaning Services
Our equipment is the best there is. With it, we will quickly unclog any pipe. Do not take any risks by delaying it, and contact us. Our emergency team can come at any time of the day or night and effectively fix any issue.  We will unplug any bathtub drains, sinks, drainage lines, toilets, laundry drains, window wells, and other systems. Our prices are affordable for any budget. Orleans plumbing will help you maintain a stress-free life by doing the best job possible.
The Value We Offer
There are different reasons why you should choose us over other plumbing companies in Gloucester:
We have an emergency 24-hour service available for late hours or national holidays
We use the best equipment possible and have more than 30 years of experience in the industry
Our team will keep in touch with you and regularly send updates on the progress
We are careful in preserving the local environment
Everything will remain clean after leaving
You can ask for flexible appointment times
Contacting Us Is Easy
Maybe a drainage line broke or a pipe is clogged? Or you want to appoint an annual checkup to be sure everything is working ok? For Gloucester plumbing services, there are a few ways to get in touch with us:
We conduct services in other areas as well: Kanata, Nepean, Barrhaven, Orleans, Ottawa, and Rockland.
Adrienne M
We had a faucet break in the middle of the night. We have an older house so no shut-off valve. As a result we turned the water off to the entire house. They answered the phone when we called and arrived just after noon, extremely quickly. Called first before arriving and no delays. Very professional, obvious subject-matter expert, installed shut-off valve, and very good value for the service provided. We are very grateful. Will certainly return if we ever have another issue. Keep up the good work!
Quality Lawn
Frank came within an hour after hanging up the phone with me. Very polite, professional and very well priced. I highly recommend them and they will be my first call when I need a plumber.
Gloucester Plumber Gloucester Plumber Gloucester Plumber Gloucester Plumber Gloucester Plumber