If you own a commercial property, you already know how important it is to have an experienced commercial plumbing services provider address plumbing issues quickly. Did you know that commercial plumbers are different from residential plumbers? First, let's look at the similarities:
Both are licensed plumbers
Deal with buildings, water and a wide range of plumbing issues
They're professional plumbers who work according to the set regulations and provide a wide range of plumbing services
However, there are a few differences between residential plumbing systems and commercial plumbing installations and maintenance. If you have a commercial plumbing project, it is in your best interest to find commercial plumbing experts with the right plumbing technology to handle your project. Here is how commercial plumbing differs from residential plumbing projects.
Scope of work and requirements
Commercial plumbers work with offer plumbing services to serve property management companies and property site owners. They work with complex systems that serve industrial buildings. In contrast, residential plumbers address household plumbing issues. They perform repairs or installations for family units or a limited number of people.
Equipment
All commercial property needs large-scale appliances. Therefore, experienced commercial plumbers are trained to install, repair, and maintain industrial-grade pipes and other large-scale fixtures. These professional plumbers handle commercial boiler maintenance and site sewer lines.
At times, property management companies need commercial plumbers to install a wide range of complex appliances. Meanwhile, residential plumbers address smaller-scale issues such as clogged toilets, leaky pipes, and hot water tanks. They use less complicated equipment.
Working hours
Commercial plumbers do not work regular hours. Sometimes, commercial plumbing projects take place at night. Therefore, the working space may involve entire office spaces or shopping malls or warehouses. They prefer to work when there are no employees or members of the public on the site, to avoid inconvenience and accidents. Residential plumbers deal with plumbing emergencies. You call them to deal with a clogged drain, a backup plumbing issue, or a blocked toilet in your home.
Having said that, you can understand it is unnecessary to hire a residential plumber for your commercial needs. Once again, both are professional plumbers.  However, a residential plumber isn't equipped to handle a commercial plumbing job. Disregarding this fact can cost you safety, and result in unresolved plumbing issues.
Why commercial plumbing services?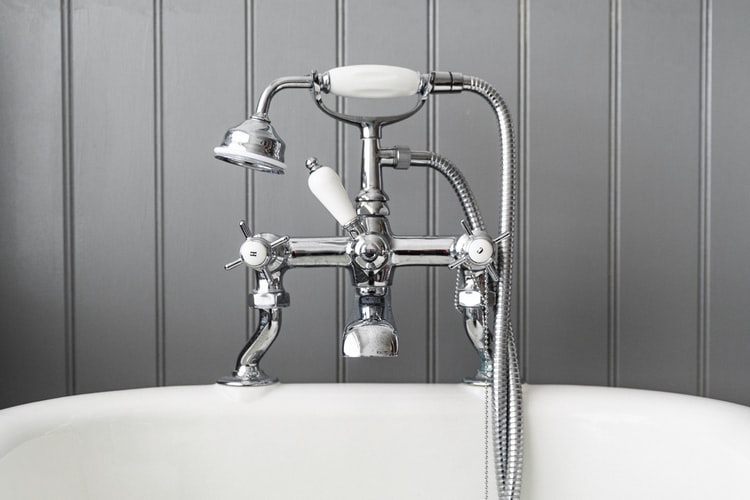 Commercial properties have complex plumbing systems
You can't compare the water consumption capacity of a house with that of a commercial building. Commercial buildings have complex plumbing systems that require specialized knowledge and an in-depth understanding of how such systems work.
With time the drains clog, more so if a company uses hazardous material. Tear and wear on the pipes are unavoidable. And, if you don't practice a regular maintenance regime, clogged pipes can reduce the water pressure. It slows the drainage process, and the build-up causes bad odors. An experienced commercial plumber will identify your issue, unclog and clean your drainage system and even advise on regular service checks.
Local laws and regulations
Plumbing contractors or commercial plumbing companies understand the requirements of the Nation Plumbing Code of Canada. They must work within these guidelines. These codes require expert plumbers to keep to specific designs for repairing existing pipe systems or to install new ones. A residential plumber works within local codes.
Flexibility
Either you're a property management company or a property owner. Apart from regular maintenance, you may need extension or renovation work. You want to do the entire project immediately. You have a range of contractors for different needs on-site. Commercial plumbers have substantial experience working in industrial and commercial setups. Hiring commercial plumbers brings fluidity to the work. They are familiar with the rules and regulations for such projects.
Orleans Plumbing offers affordable plumbing service solutions such as drain cleaning, plumbing emergency services, custom plumbing remodels, plumbing inspection, and more. Indeed, we are a commercial plumbing company that uses advanced plumbing technology to address plumbing frustrations in any office building and other commercial properties. You can count on our licensed plumbers to deliver excellent services.